Concerns About TotalAV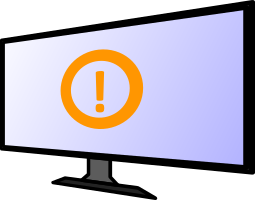 Recently we've heard concerns about TotalAV, one of the myriad antivirus and computer security programs on the market. It's been noted that other antivirus software can in fact block the TotalAV website.
It's highly unusual for antivirus or web protection software to block other antivirus sites, as only dangerous sites are supposed to be blocked. So, what makes an antivirus site dangerous?
The issues come from the predatory pricing model TotalAV uses. The software is advertised as free, and technically it is when you install it. However, it's only free for a seven-day trial, rather than permanently as most users would expect. After the one-week trial, the software will stop protecting the computer.
Once the user has reached the end of the trial, the program will warn them that they're now unprotected and need to purchase a subscription. It offers time-limited deals to pressure the user into buying, with these being presented even on the uninstall screen if the user decides to look elsewhere.
If they do subscribe, the prices go back to full price without warning once the deal expires, resulting in unexpectedly high charges.
Furthermore, users have reported that it's difficult to cancel the subscription and emails mentioning imminent renewal are easy to miss, even if they don't automatically go into the user's spam folder. Getting in contact with customer support when trying to cancel a subscription is also difficult.
This is all technically stated in their policies, which are available at the bottom of the website through an out of the way link, so it's all still legal while being dishonest and frequently catching users by surprise.
The good news is that the software itself is still legitimate. While there are many fake antivirus programs out there, often known as rogue security software, TotalAV is fortunately not one of them. The antivirus and computer security parts are legitimate; it's the business practices surrounding the software that have drawn criticism.
If you have any concerns about computer safety or choosing the right antivirus for your computer, just get in touch.