Protect-IT ⚠️ Let us keep your computer safe
Daily safety checks that flag potential issues so they can be dealt with promptly.
Protect-IT comes with built-in remote support functionality.
Patch Management for Windows and other popular software ensures that you always have the latest and most secure versions.
An automatic defence against all known threats that is continuously updated and checked.
Our Managed Backup Solution is an easy and automated way to make sure your most important files stay safe.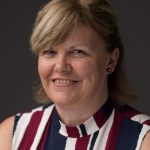 "Solidarity IT has been looking after my laptop for me for quite some time now, with my business reliant on my technology this is of utmost importance to me as I cannot trade without one.
Their service has always been reliable, responsive and very honest in their recommendations and feedback. I am very happy with Solidarity IT to continue looking after my computer hardware."