Fix-IT 🔥 Something gone wrong?
Click One of the Images Above to Find Out More
Remote Access


If you can connect to the internet on your Windows computer, we can, with your consent, make a remote connection between your computer and ours that enables us to investigate and potentially fix the problem as if we were sitting in front of your machine. For software issues, this may resolve the issue without the need for an in-person visit.
Effective Repairs


If your computer won't turn on at all, or won't go far enough to use remote access, then you may have a hardware issue. Contact us and we can arrange with you a pick-up or drop-off of your computer, so that we can examine it in person. We'll investigate the issue and then advise on what options are available to repair or replace the malfunctioning hardware. Once you've decided which solution suits you, we'll order the parts, install and test it, and then make arrangements for returning your computer to you.
Testimonial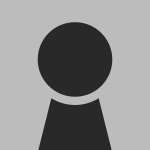 "Andy's clear and straightforward advice over the phone was very helpful, and he was very patient with me as I asked for explanations of absolutely everything! My unusable laptop is now functioning fine."
Tom talks about how Andy sorted his Wifi issue quickly and efficiently.